NYC Regional Update
Fordham CSTAC Works with Existing and Aspiring Community Schools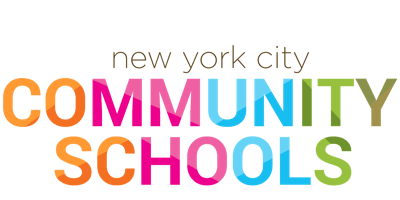 The community school strategy in New York City is growing – over 250 schools are designated Community Schools by the NYC Department of Education (NYCDOE) – and schools throughout all boroughs today are providing services for students that are essential elements of a community school. For schools that are not yet Community Schools, Fordham's Community Schools Technical Assistance Center (CSTAC) offered over 15 direct school visits during the 2018-2019 school year to discuss the strategy, contextualize its key elements, and offer tools to further address the needs of the whole child.
For next year, plans are already underway in working with the New York City Department of Education's Office Office of Community Schools to work intensely with an additional 8-10 aspiring schools. In doing so, the Fordham CSTAC's Director and Resource Specialist are present to respond to stakeholder questions, concerns, and ideas about the strategy, while sharing the best practices that current Community Schools use to incorporate health, social service, family engagement, and expanded learning resources. During visits, CSTAC staff may introduce and facilitate an Assets and Needs Assessment (A&N), developed by the New York City Department of Education's Office of Community Schools, which explores and develops school goals to mitigate barriers to learning. Through collective discussions and consensus-based decisions among administrators, teachers, parents, and more, the schools submit assessment results and receive a Site Report from the NYCDOE that summarizes their progress. The report demonstrates not just what the school may need to address, but perhaps more importantly what the school may already have in place to support, holistically, its students. Schools view suggestions, feedback, and tips for their work ahead, and the Fordham CSTAC is ever on-hand to support.
Throughout this work, it is clear that the more New York City schools learn about the community school strategy, the more interest and access they build in knowing and addressing what is best at school for the whole child.
Spotlight Story: Fordham CSTAC Community Resources Database
Here at Fordham's CSTAC, our mission is to deliver quality guidance and training to the Community Schools in New York City. A critical role we play in assisting and serving community school leaders, teachers, and their respective stakeholders is through ensuring access to pertinent resources and providing various professional development opportunities. In line with the community schools model and strategy, it is essential to provide key stakeholders with resources outside of the school curriculum. In noting some deficits in the area of resources for community schools in NYC, Fordham's CSTAC has teamed up with subcontractor ATS+Partners to create a robust database of resources.
The areas of focus thus far include services and programs related to mental health, drama education, alcohol and drug rehabilitation, computer science, after school occupational therapy, tutoring, reading and literacy, speech and language and legal resources.
In working with ATS+Partners, we have been able to build a database that is immediately available and will be published for all schools in the near future. This project aims to offer all Community Schools in New York City a user-friendly resource guide to offer more opportunities for community school leaders, teachers, and their respective stakeholders access to additional resources outside of the school setting. As we finish working on this program, we hope to provide all community schools with additional access to resources in all five boroughs. 
This work has been fruitful for our CSTAC at Fordham University as we are collecting  an abundance of resources available to the NYC community that will be vetted for use in the community schools of the region. For a busy principal or community school director, it can be daunting to sift through all resources available on the internet and it is our hope that our database will assist in allowing all community schools immediate and helpful access to resources on a plethora of topics.
Do you have a community school story that you would like featured in our e-newsletter?
Email Michael Pizzingrillo at cstac@fordham.edu or call 212-636-6100.